 Facelift Procedure
Why would you trust anyone else but a facial plastic surgeon in Las Vegas with something as valuable as your face? A Las Vegas facelift, a cosmetic surgery technique intended to help you go back in time and give you a more youthful appearance, is one of our most frequently done procedures.
Dr. Lane Smith and the plastic surgeons in Las Vegas at Smith Plastic Surgery Institute perform facelift procedures, Nevada, to restore contours, shape, and a youthful appearance to patients' faces, removing skin and excess fat. The Smith Plastic Surgery Institute is the leading destination for facelift surgery and facial rejuvenation. We are known for our cutting-edge procedures in facelift plastic surgery and our successes, which attract patients from all over the country and globally to our Las Vegas Plastic Surgery Clinic.
When performing facial plastic surgery in Las Vegas NV, our plastic surgeons take care to preserve the patient's natural appearance while producing results that last. We integrate the most recent developments in growth factor fat transplantation, short scar facelifts, and high-resolution endoscopic surgery to provide exceptional facial features.
We tailor each facelift treatment to match the patient's demands rather than telling them they all need a complete facelift.
Discover the Key to Rejuvenated Youth – Explore Options For Facial Rejuvenation
A facelift procedure is a facial surgery aimed at improving the appearance of signs of aging on the face and neck. As you age, your skin elasticity, skin texture, skin tone, and skin volume decrease, leading to the formation of wrinkles, lines, folds, and sagging skin. These changes greatly affect the way you look and feel about yourself, making you yearn for a more youthful and rejuvenated appearance.
The facelift procedure targets specific areas of the face and neck, including the eyes, forehead, cheeks, jowls, jawline, and neck. It involves making incisions around the ears and hairline and lifting the underlying facial tissues and muscles to create a tighter, firmer, and smoother appearance.
The procedure can also include fat grafting and skin resurfacing techniques to address skin laxity, sun damage, and other imperfections on the face and neck. Depending on the extent of the procedure, you may need to undergo general anesthesia or local anesthesia with sedation.
Facelift procedure is a highly specialized practice that requires the expertise of a plastic surgeon. Look for a plastic surgeon in Las Vegas who is accredited by the American Board of Plastic Surgery, has vast experience in performing facelift surgery, and has a reputation for delivering outstanding results.
At our practice, we understand the significance of a well-executed facelift procedure to your self-confidence and overall well-being. Our Las Vegas plastic surgeon will work with you to develop a customized treatment plan based on your unique aesthetic goals and medical history.
In addition to the facelift procedure, we offer a range of other cosmetic procedures designed to improve your appearance and restore your youthful glow. Whether you are looking for Botox injections, dermal fillers, or facial rejuvenation techniques, our team of dedicated professionals will provide you with the highest quality of care and attention.
A facelift procedure in Las Vegas is an effective way to achieve a more youthful, refreshed appearance and restore your self-confidence. However, it is essential to work with an experienced plastic surgeon to ensure a successful outcome. Call us today to schedule a consultation and take the first step towards a more vibrant you.
As we age, the collagen and elastin that give the skin its firmness and suppleness start to break down, which causes wrinkles to appear. The face's supporting muscles deteriorate, gravity sets in, and midface drooping appears.
This causes jowls and a double chin to emerge even for people in excellent shape. Our medical team will measure, grade, and record the degree of aging or laxity in each area of your face to identify the facelift technique that will produce the best results for you.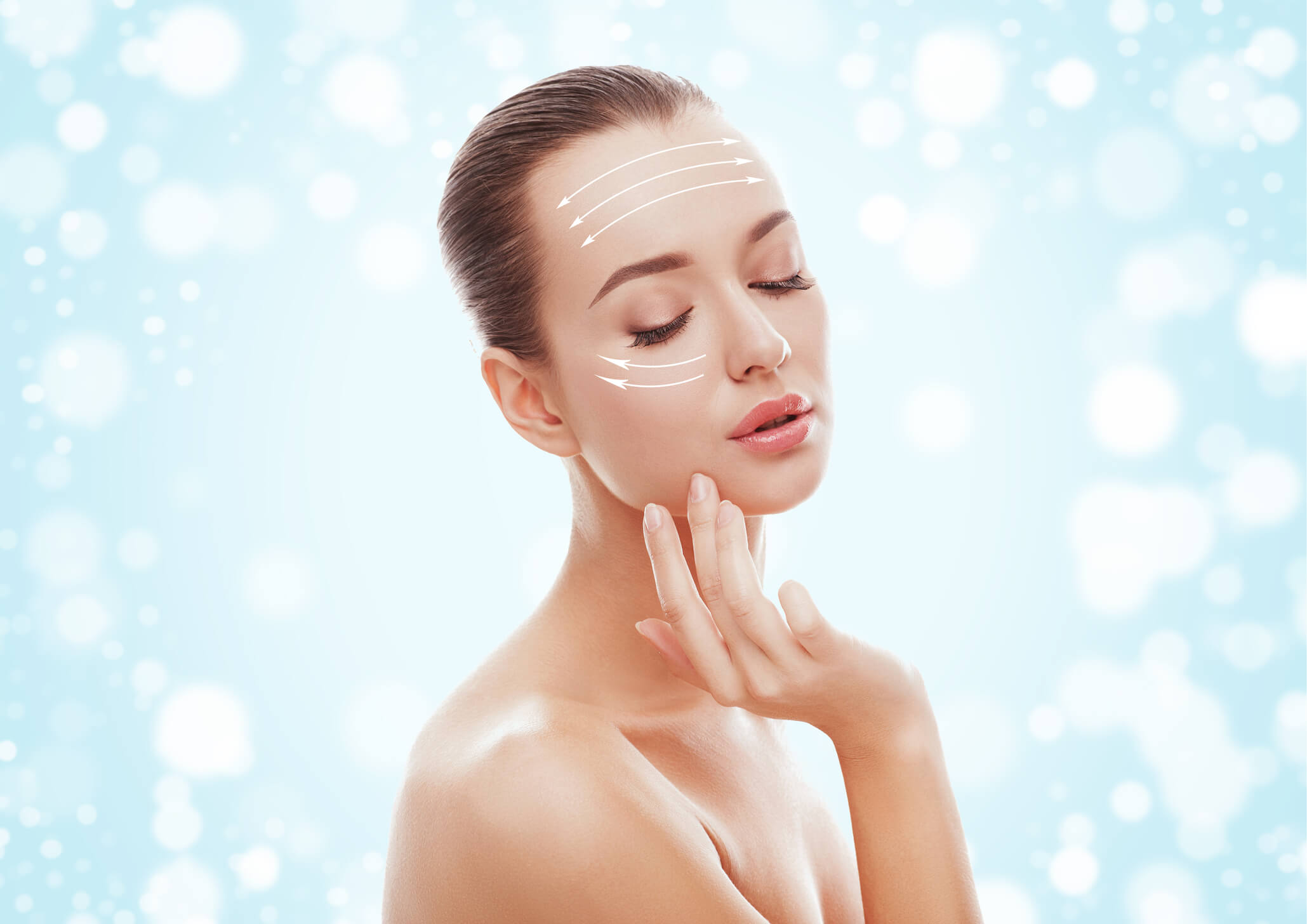 Skin and tissues naturally become less elastic as we age, and the skin sags and wrinkles as a result. A facelift, also referred to as a rhytidectomy, is a surgery that tightens and lifts these facial tissues.
A standard facelift procedure may involve removing excess skin, tightening facial tissue, and smoothing out wrinkles or folds. It excludes brow or eye lifts, though they might be worked on concurrently.
Benefits of a facelift
Facelift surgery is ideal if you have had a problem with drooping skin in the jowl and neck region.
The muscles and tissue under the skin are separated from the skin during the procedure, and then the skin is tightened to eliminate drooping. At the end of the procedure, your skin is molded and tightened to give you the sleek appearance you want.
It reverses the effects of aging

.
Many people are unable to accept that they are aging when they look in the mirror. Speak with Dr. Smith or any of our facelift surgeons about how you can remove years from your appearance.
A facelift can cure the effects of aging in several ways, including eliminating double chin indications, smoothing wrinkles in the lower face and neck, and tightening sagging skin in the lower face.
These are just a few ways having facelift surgery can turn back the hands of time and make you look like you are in your 20s once more. Our medical team can recommend additional ways to make you look younger during your consultation.
It can be done alongside other procedures.
Due to the length of recovery and the complexity of some cosmetic procedures, they must be performed independently. But this is not true for a facelift.
These plastic surgery procedures can be done concurrently with a nose job, brow lift, facelifts, liposuction, rhinoplasty, otoplasty, eyelid surgery, eyelid lift, and blepharoplasty. This cuts down on the amount of time you need to recuperate. You can also combine a facelift with laser treatments like laser hair removal, laser resurfacing, or laser skin tightening.
Additionally, it is handy because you won't need to return for the subsequent treatment. Once more, you can discuss the procedures you wish to have done with a facelift surgeon to determine if they can all be done in a single session.
Plastic surgeons have discovered techniques to make facelift surgery less intrusive than it was previously. This is due to the rapid evolution of technology. As a result, you won't have to worry about needing a lengthy recovery period and can return to your regular routine more quickly.
At Smith Plastic Surgery in Las Vegas, Nevada, our facelift techniques are less invasive as our surgeons use advanced surgical methods, state-of-the-art technologies, and improved skin-tightening procedures.
One common misunderstanding about cosmetic surgery, especially facelifts, is that it would seem artificial and false, which is not true. Review the before and after images of the surgeon and consider whether the results seem natural.
The outcomes you might anticipate are expected when a competent surgeon executes the procedure. It won't appear as though you have a brand-new face or one that is "swept back."
Instead, it will seem like you have discovered the spring of youth and understand how to use its powers.
Facelift surgical outcomes can last for a long time; however, you must take the appropriate measures to care for your skin following surgery. Create your daily skincare routine in addition to the aftercare treatment plan your facelift specialist will offer you.
Your skin will take better care of you the more you take care of it. Everyone is different, but the truth is that the results won't last as long as you'd like them to if you don't take care of your skin after the surgery.
It has benefits for both genders

.
Typically, women are the only ones who talk about getting facelifts. However, you might be shocked to learn that both men and women can benefit from facelifts.
There are several reasons why someone would think about getting a facelift, and there are no restrictions on who can have the surgery if you are in excellent health and can afford it.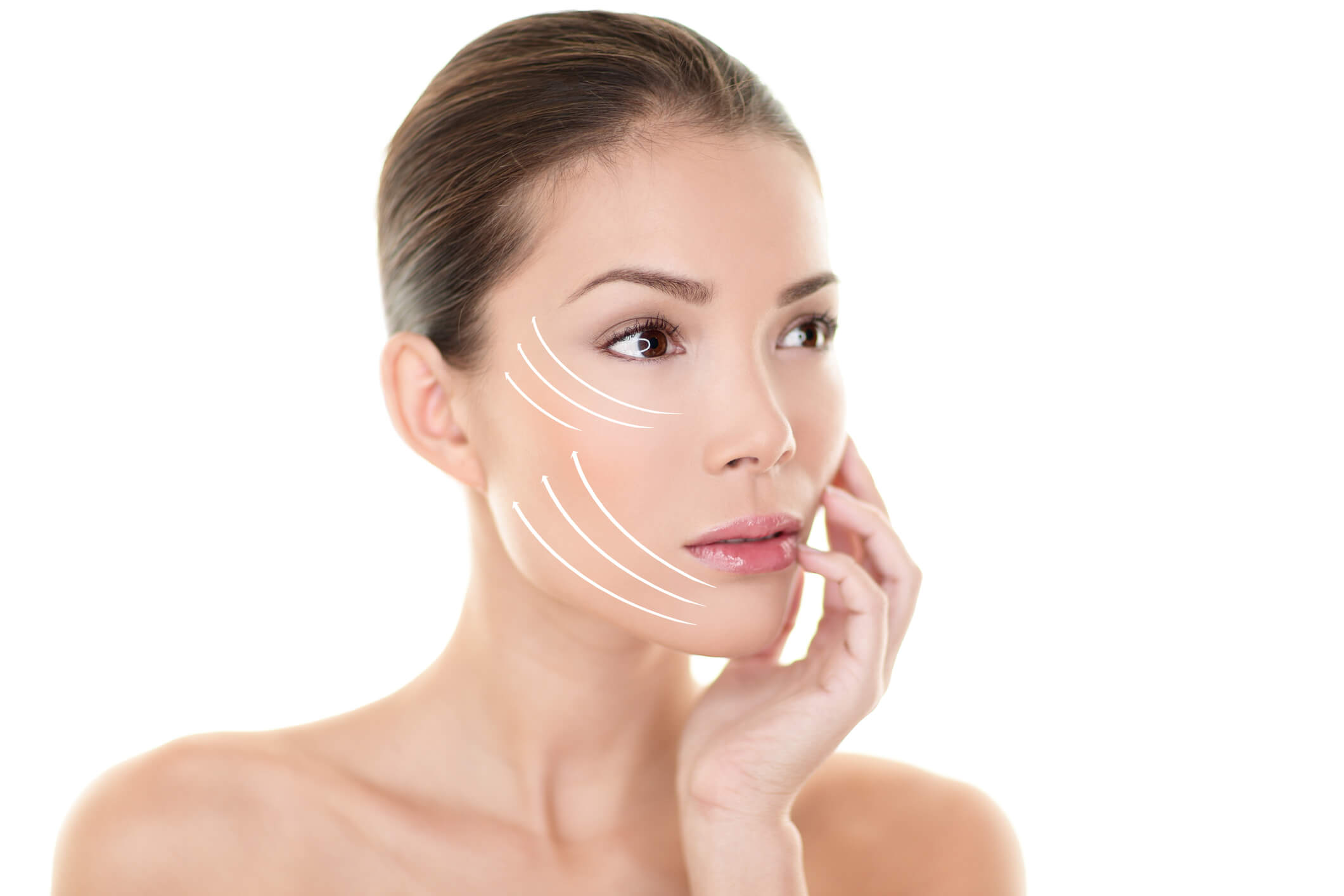 Who is a Good Facelift Candidate?
Although many potential patients worry about being "too old" or "too young" for a facelift, it's vital to remember that we are all unique individuals who age at various speeds and in diverse ways.
For instance, one individual may be a strong candidate for a facelift in their 40s based on lifestyle choices and genetics, while another person may be able to wait till their 50s or later.
Healthy people without medical issues that might hinder wound healing or recovery from surgery, those who don't smoke or abuse drugs, and those with reasonable expectations about the procedure are good candidates for facelifts.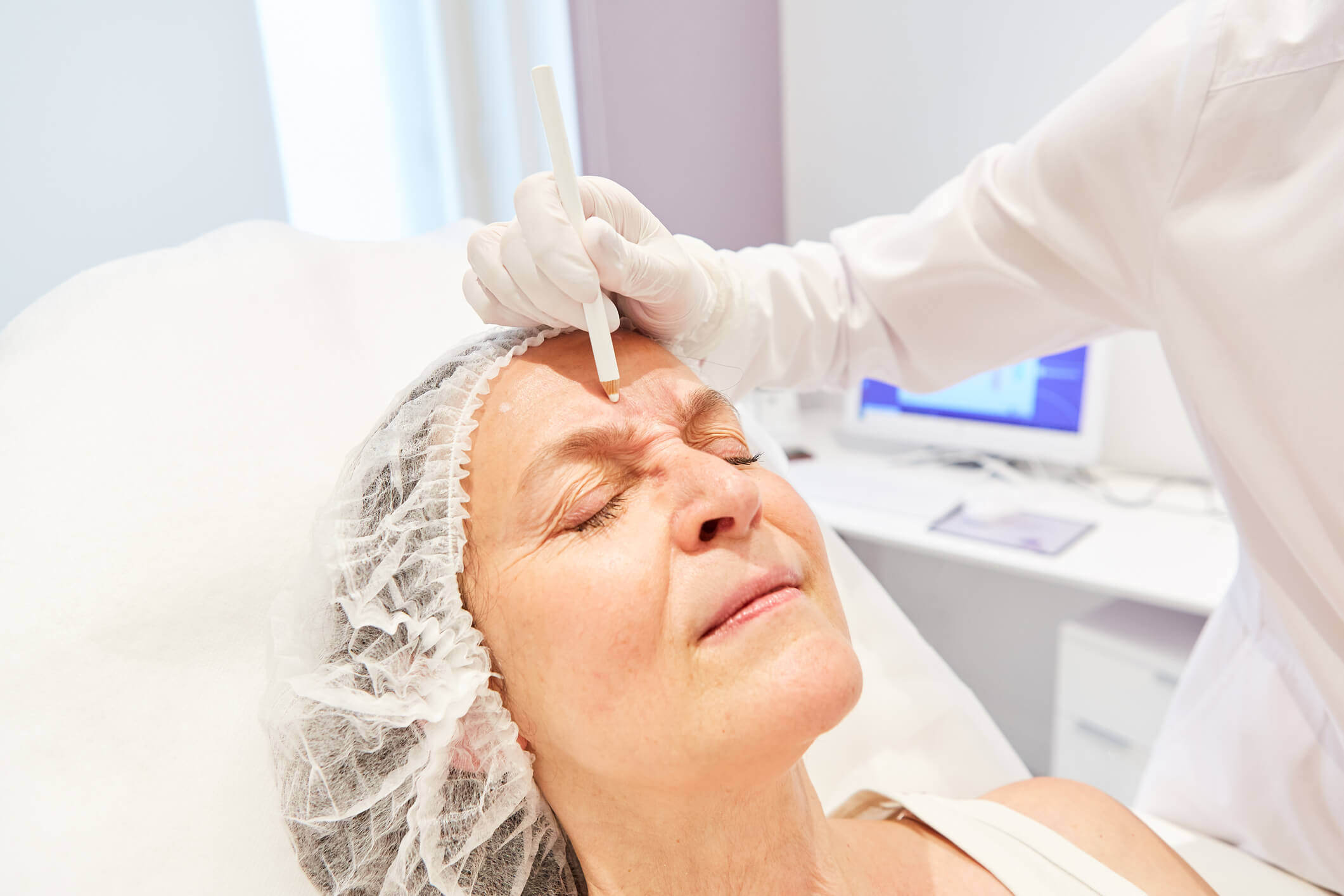 How is a Facelift Procedure Carried Out?
Facelift surgery can be tailored to each patient's unique requirements, although most operations start with incisions in the hairline and around the ears.
The surgeon occasionally makes an incision under the chin and performs a High SMAS surgery. We can modify, add, or remove fat depending on the patient's preferences. The surgeon can adjust and reposition the tissue covering the muscles to ensure it doesn't seem too tight before redressing the skin and removing any surplus. Then they'll install a tiny drainage tube and stitch the wounds closed to stop excessive fluid buildup.
Our surgeons achieve durable surgical outcomes with little scarring by maintaining stress on the underlying muscles rather than the skin.
Recovery After a Facelift
A specific cooling mask will be applied to your skin right after your facelift to reduce swelling and bruising. Tiny tubes may also be placed beneath the skin to prevent fluid buildup.
If required, our medical team could recommend a night in one of the recovery suites, where you'll be looked after by a highly skilled registered nurse with experience in plastic surgery recovery. We can also arrange a visit to your house from a qualified nurse to help you with your post-operative rehabilitation if you reside within 20 miles of our facility.
The nurse will make any necessary dressing changes, keep track of your healing, help you take your medicine, and inform you of your consultation.
Most sutures and bandages are removed five to seven days following surgery. Peak swelling occurs between 24 and 48 hours after it starts, and mild edema might linger for many weeks. We advise elevating the head at all times while sleeping to lessen early swelling. Bruising usually goes away after two weeks.
Patients can generally resume work in two weeks and resume demanding activities like exercise and sports in roughly six weeks.
How to Prepare for Facelift Surgery
Prepare your body for a speedy recovery and lower the likelihood of complications:
Stop smoking and drinking: Give up alcohol 3 – 5 days before surgery, and stop smoking 4 – 6 weeks prior.

Blood-thinning drugs: stop taking blood-thinning drugs a week before surgery with your doctor's approval to avoid excessive bleeding or bruising.

Eat healthily: Consume a nutrient-dense diet that is high in protein, good fats, vitamins, and minerals.

Remain hydrated: Water is essential for healthy circulation and healing.
Set up your home
Create a healing nest by stocking it with everything you'll need for aftercare and amusement.

Make your food: Make enough nutritious freezer meals and quick snacks for a few days so you won't have to worry about cooking.

Purchase extra supplies: Purchase recuperation supplies like gel ice packs, antibiotic ointments, and face cleansing wipes, and fill your prescriptions in advance.
Common Side Effects and Risks
Facelifts are a popular cosmetic procedure to restore a youthful appearance, but any surgical procedure comes with potential risks and side effects. Some common side effects of a facelift procedure include bruising, swelling, discomfort, and numbness. These side effects usually subside within a few weeks, but in rare cases, they can persist for months after the procedure.
There are also risks associated with a facelift procedure, including infection, bleeding, nerve damage, scarring, and an adverse reaction to anesthesia. It is important to choose a skilled and experienced plastic surgeon who prioritizes patient safety to mitigate these risks. Before selecting a surgeon and scheduling a facelift procedure, be sure to thoroughly research the surgeon's qualifications, experience, and reputation.
Post-Operative Care After Procedure
Proper post-operative care is essential for optimal facelift recovery and results. Immediately after the procedure, doctors will give patients specific instructions for pain management, activity, dressing changes, and skin care. Patients will need to take time off from work or other activities for a few weeks to allow their body to heal properly.
During the recovery period, patients should avoid strenuous exercise, heavy lifting, and exposure to extreme temperatures or direct sunlight. They should also follow their surgeon's skin care regimen to minimize scarring and support a healthy healing process.
Facelift costs in Las Vegas, NV can vary depending on the surgeon, the extent of the procedure, and the geographic location. However, in Las Vegas, patients can expect to pay a comparable price to other cities across the United States. To determine the exact facelift cost, patients should schedule consultations with trusted and reputable plastic surgeons in Las Vegas and ask for a breakdown of the expenses involved. Many surgeons offer financing options or payment plans to make the procedure more accessible to patients.
Finding the Right Plastic Surgeon
Facelift is a popular cosmetic procedure that can help to reduce the signs of aging and improve the overall appearance of the face. However, finding the best facelift surgeon in Las Vegas is essential for achieving natural-looking results and minimizing the risk of complications.
When looking for a plastic surgeon for your facelift procedure in Las Vegas, it is important to approach the search with care and consideration. Start by researching the variety of capable plastic surgeons available in the area, and checking out their credentials, experience levels, and areas of expertise.
To ensure that a plastic surgeon is a good fit for your needs, it may be helpful to schedule an initial consultation. During this time, you can ask pertinent questions, observe their approach and communication style, and gain important information about their office and staff.
Dr. Smith has over 25 years of experience in plastic surgery in Las Vegas and takes a personalized and compassionate approach to each and every patient.
In addition to facelifts, Dr. Lane Smith offers a variety of services, including Brazilian Butt Lift, Breast Implant, Breast Revision, Eyelid surgery, and more. Having all these options can be useful in finding the right surgeon for any plastic surgery needs in one place.
When it comes to facelifts, Dr. Smith is dedicated to helping his patients achieve their desired improvements while preserving their natural beauty. He offers a variety of facelift procedures, including Full Facelift, mini facelift, and Neck Lift, and has a gallery full of before and after photos to showcase his beautiful and natural-looking results.
In addition to his skill and experience, Dr. Smith places a high value on patient education and communication. He takes the time to listen to his patient's concerns and goals and provides them with clear and concise information about their procedure options, as well as what to expect before, during, and after surgery.
If you are considering a facelift procedure in Las Vegas, we invite you to learn more about our practice and how we can help you achieve your cosmetic goals. Contact us today to schedule a consultation with Dr. Smith or to request more information about our approach, experience, and services.
Frequently Asked Questions About Facelifts
What is a primary facelift?
A primary facelift is a specialized surgery that removes years from the face using a three-layer method and restores defined attractive lines. Our surgeons will meticulously remove extra, sagging facial skin and strengthen the underlying muscles and tissues during a primary facelift.
Our main facelift treatment contours the cheekbones and jawline to restore the stronger, more defined, and contoured appearance of your youth, producing long-lasting, natural-looking results.
What is the cost of a facelift in Las Vegas?
The cost of a facelift depends on the level of correction you desire and the credentials and qualifications of your surgeon. Your pre- and post-operative visits, facility fees, and anesthesia-related costs are all included in the total cost of your treatment. At Smith Plastic Surgery, we have exclusive deals for a range of facelift procedures that fits your budget. We can also help you get financing for the procedure.
You can see providers advertising "amazing prices" on a facelift but proceed cautiously. Choosing the cheapest doctor—an unqualified one—can be dangerous for both your health and beauty.
Ensure to choose a board-certified plastic surgeon with a strong reputation for safety, raving patient feedback, and verifiable cases. Additionally, they should have a strong before-and-after portfolio and be an expert in facelift operations.
What can I anticipate from my facelift consultation?
During your consultation, you and our surgeons will discuss your lifestyle, medical history, and surgical aspirations. We will also physically assess your face and neck to thoroughly understand your problems and create the ideal surgical plan.
We'll snap a couple of photos of your face after your appointment to keep in your file. We recognize that having plastic surgery is a significant choice, so we work to make this session as stress-free as possible. You should plan on spending about an hour in our office.
Can a neck lift be done without a facelift?
Patients whose concerns are restricted to the aesthetics of their necks may be ideal candidates for standalone neck lift surgery or a lower facelift, even though most medical teams typically combine most facelifts with neck lift surgery.
What should I anticipate after a facelift?
Every patient reacts differently to discomfort. Our doctors may recommend painkillers to deal with post-operative discomfort, although many patients discover that they don't need to take these pills after just a few days. It usually takes some time to numb the cheeks and close your wounds completely.
It's crucial to remain active after surgery, but don't push yourself too hard. Light house walks are a great technique to increase circulation and hasten the healing process. It may help to have people around who can help with tasks around the house until you can handle them independently.
Bruising and swelling are common, and for a few weeks, you could appear worse than you feel. These factors are typical during the healing process, and our team will always be here to provide all the support you need.
How soon after my facelift will I see the results?
Numerous factors may affect how fast you notice the benefits of your facelift, but the typical recovery period implies complete results after four weeks. Adverse symptoms, including swelling and bruising, may disappear in two weeks, whereas numbness and stiffness may last for many weeks. Carefully following your surgeon's recommendations can hasten your recovery and shorten the time after your facelift.
Although improvements may take up to two to four weeks to become obvious, those who have had a facelift may show results in as little as ten days. If you are considering the procedure, you should plan for a recovery period of up to a month to get your desired results.
how long do face lifts last?
Generally speaking, the effects of facelift surgeries may continue for over ten years, especially with proper aftercare and good lifestyle choices. You may decide to keep the results with non-surgical procedures, like a chemical peel, injectable fillers, botox, or even revisionary surgery when you notice the symptoms of age slowly returning.
Do facelifts leave visible scars?
Having a facelift does need a lengthy incision. However, these scars are typically effectively concealed since they only extend along the hairline and around the ears in the normal folds of the scalp. The scars should typically be scarcely perceptible to the naked eye.
What non-surgical options do you have for facelifts?
Injectable fillers, chemical peels, microdermabrasion, Botox, Coolsculpting, Ultherapy, Kybella, Dermaplaning, and PRP injections are some examples of non-surgical procedures that can help add volume to the face and smooth out wrinkles and fine lines.
These procedures, however, only have an impact on the skin's surface. Surgery may be an option if a patient wants to address characteristics like sagging necks, jowls, or skin laxity.
What's the ideal age for a facelift?
Between 40 and 70 is the typical patient age range for facelifts. It is reasonable to state that after a facelift, most patients will seem 5–10 years younger. Results may remain longer in younger individuals (40–50 years old) than in older ones since they often have more elastic skin. However, elderly individuals may see more dramatic outcomes, which can benefit them.