 Meet the Team at Chic La Vie
Welcome To The Best Medical Spa In Las Vegas
Chic la Vie Med Spa, Providing World Class Medical Spa Treatments In Las Vegas
When you enter our beautiful new location you will quickly understand why the Chic la Vie Med Spa is the premier medical spa in Las Vegas. With a dedicated, experienced and compassionate team here to help you achieve your beauty goals, we are confident your experience will be perfect.
Experience Matters When It Comes To Medical Spa Treatments And Procedures
All of our Medical Aestheticians are trained and certified in Ultherapy, Coolsculpting, Fraxel, HydraFacial MD, Skin Ceuticals, PCA & VI Chemical peels, Cutera Excel V, Laser Hair Removal, Microneedling, Microneedling with PRP, Microdermabrasion, Dermaplaning, IPL/Photofacial, Venus Freeze Skin Tightening, Venus Viva, Venus Versa, and TriBella.
We invite you to reach out to one of our lovely and talented team members and look forward to meeting you in person! Call us today for your skin care consultation and analysis.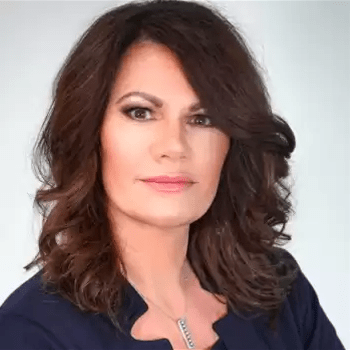 Susanna M. Barmakian
Spa Manager
RE, LME, CLT, MLSO, CPT, Certified Vampire Facial Provider, Lead Laser Technician
Licensed and practicing since 2002, Susanna maintains a patient-focused philosophy of trust, excellence, and results. Prior to moving to Las Vegas, she was the founder of a full-service boutique medical spa which pampered its well-established clientele for 15 years, and was named the area's 'Most Upscale Pampering Spot' by Boston Magazine.
Innovative and knowledgeable, Susanna has an in-depth understanding of Non-Ablative Rejuvenation, IPL, Microneedling and RF Microneedling, Laser Treatment of Vascular and Pigmented Lesions, Scars, Laser Hair Removal, PRP, Dermalinfusion, Chemical Resurfacing, and medically supervised cosmetic procedures such as Ablative CO2 and Erbium Resurfacing. She has a comprehensive understanding of the Integumentary System and skin health, and specializes in addressing cosmetic issues such as Melasma and hormonal hair growth, and frequently combines clinical modalities to enhance her patient's outcomes.
In addition to being a spa owner, Susanna has served as a clinical trainer, and on the Laser R&D team at Cynosure International. She is a Medical Laser Safety Officer, Certified Vampire Facial®️Provider, and active speaker for advanced aesthetics and laser education at NIMA; The National Institute of Medical Esthetics. Susanna has collaborated with Chic la Vie to offer guests her own unique blend of aesthetic technologies and services. She is a long-standing member of Associated Skin Care Professionals, The Cellular Medicine Association, and The American Society for Laser Medicine and Surgery. Susanna combines the efficacy and integrity of science with a holistic and rhythmic approach; She is a certified Reiki Master from the Kripalu School of Ayurveda, certified in Dr. Hauschka holistic care, and has been featured on New England's WCVB TV, and in the Boston Globe.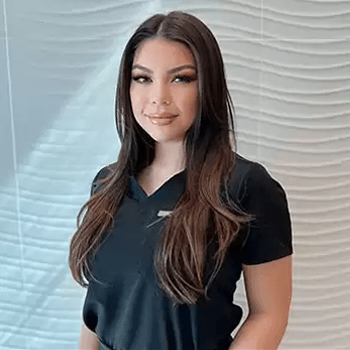 BSN R.N., Cosmetic Injector
Pamela Cordova was born in Los Angeles, but raised here in Las Vegas. She graduated nursing school with her Bachelors of Science degree in Nursing in 2017 from Touro University Nevada. She specializes in HA dermal filler and anti-wrinkle injectables. Not only does she have a background in aesthetics, but she also has years of experience in post surgical and post anesthesia care. Her expertise for beauty and anti-aging treatments began many years ago when she fell in love with skincare and makeup products. From a young age, she always had a knack for art and creativity. She loves that working in aesthetics allows her to combine her passion for art and medicine. Her hobbies include DIY-ing projects for her home, traveling, and trying new restaurants. Pamela believes in the importance of patient safety and strives to bring the best care for her patients.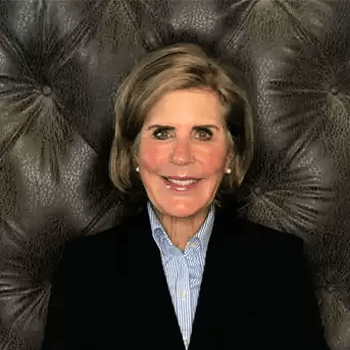 R.N., Cosmetic Injector/Instructor
My great passion is working with patients to "refresh" their look naturally. When patients experience an injectable treatment and look, DONE everyone looses. Aesthetic injections combine art and science. I am master trained and have many years of experience teaching and certifying physicians, nurse practitioners and registered nurses.
I have an acute eye for art and science. I know that no single approach is the right solution for every individual patient, and so I have been trained in a wide range of products including Allergan, Galderma and Merz.
My educational background includes a Nursing Degree, Business Degree and an Aesthetic Certification/License. I combined the three and developed my approach to injectable medicine. I have a passion for learning and continue to develop and master all treatment modalities, injectable.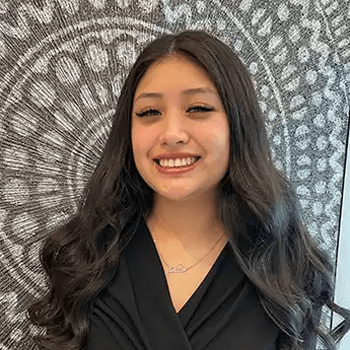 Spa Concierge and Membership Coordinator, MA, CPT, HBOT Technician
Julissa was born and raised in lovely Las Vegas, Nevada. She is a Licensed Medical Assistant and Phlebotomist, and graduate of Northwest Career College. Julissa first worked as a Medical Assistant at Smith Plastic Surgery, furthering her expertise becoming certified in HBOT, Hyperbaric Oxygen Therapy. Today, she holds dual roles as both Chic La Vie's M.A., and HBOT Technician for Smith Surgery.
Being part of the medical field has always been a dream job of Julissa. She is bilingual and translates for our Spanish speaking spa and surgery guests. As the spa's Medical Assistant, Phlebotomist, and Concierge,Julissa assists in prepping patients for treatments including performing blood draws, B12 shots, and coordinates Chic La Vie's Spa Membership Program.
Julissa enjoys spending time with her family, and plans to return to her studies and become First Surgical Assistant.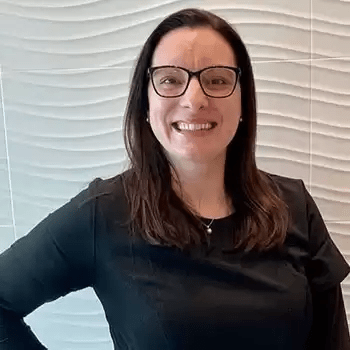 Licensed Advanced Esthetician, Certified Laser Technician
Born and raised in Washington State, Angel came to Las Vegas to pursue her dreams as an Esthetician. She is a graduate of the National Institute of Modern Aesthetic: NIMA in Las Vegas. Angel brings her warm smile and expertise in aesthetics to Chic La Vie. She is passionate about helping others feel beautiful in their own skin and takes pride in making her clients feel at ease.
Angel specializes in HydraFacial, corrective chemical peels, Venus Concepts for skin tightening and wrinkle reduction, Venus Tribella, Candela laser hair removal for all skin tones, IPL, Dermaplaning, Microdermabrasion, Microneedling, and Cryo-therapy. She is dedicated to helping others achieve results by creating a personalized treatment plan along with a suitable home care routine to follow.