 Get your Lip Augmentation Done in our Las Vegas Office
Implants, Fat Transfers, and Fillers
Western cultures today more and more look to a woman's lips as a sign of sensuality and beauty. As a result, more and more women are choosing to augment their lips by making them fuller, defining the lip line and even reducing lines and wrinkles around the mouth.
Women who have naturally thin lips are opting for lip augmentation procedures in Las Vegas. Our lips lose volume gradually as we age, so even women with naturally full lips are looking to lip augmentation to restore their lips' youthful appearance.
Explore Our Med Spa Solutions
All lip augmentation types of procedures are growing in popularity, with surgical lip augmentation procedures rising by 35 percent between 2000 and 2013. The American Society of Plastic Surgeons reports that 18,500 surgical augmentation procedures (of other than injectable materials) were performed in 2000, while a bit more than 25,000 procedures were performed in 2013.
Different Types of Lip Enhancement Procedures
You can enjoy fuller lips through several different types of procedures, which will fall into one of two general categories: fat transfers, and temporary fillers.
You and Dr. Smith will discuss your goals, and he will take into consideration your lips' present condition as the two of you decide together which procedure is best.
You may opt to have just your upper or your lower lip augmented, or both.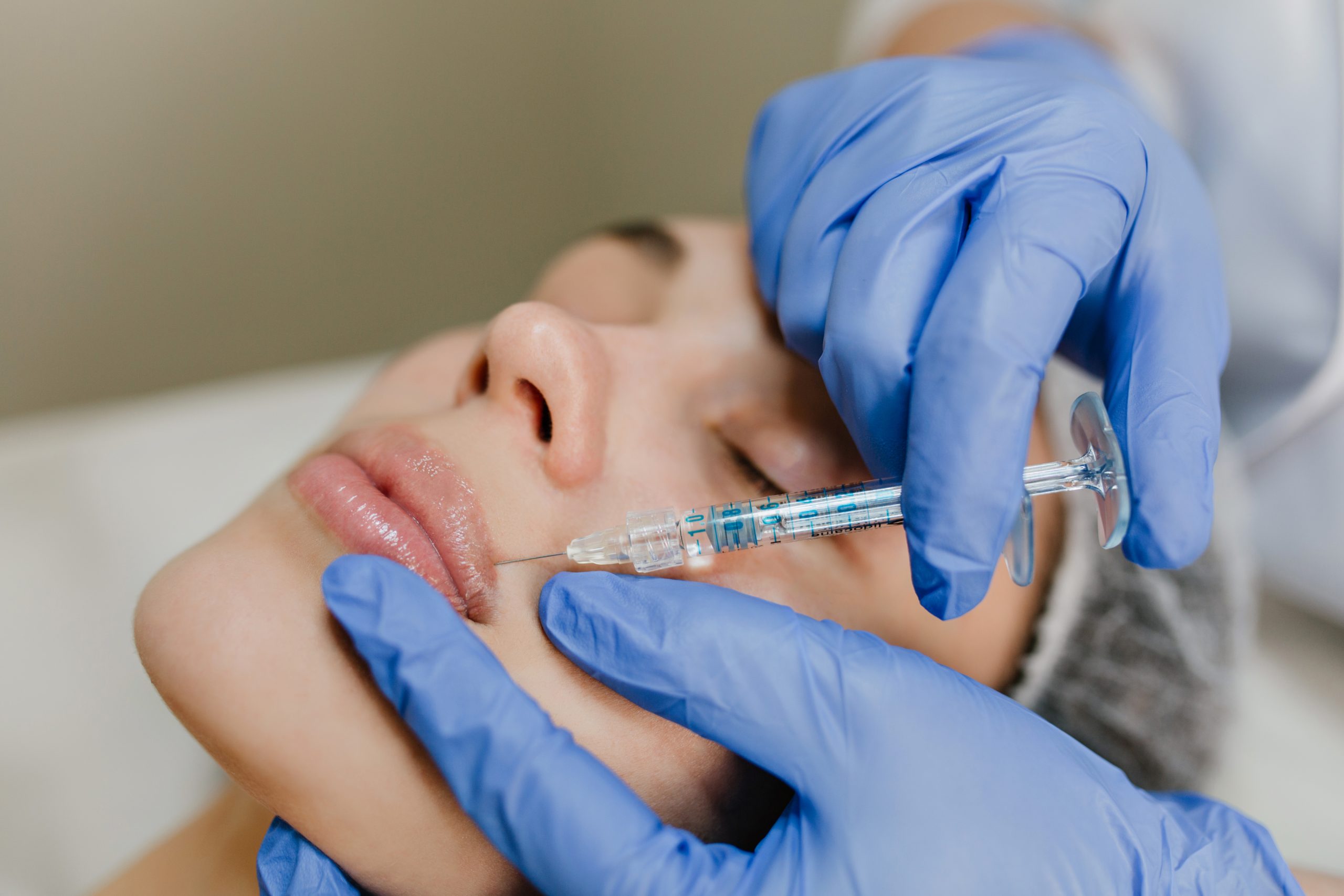 A fat transfer procedure is considered to be a temporary lip augmentation procedure, although it can be a good middle-of-the-road option between temporary and long-lasting augmentation.
A fat transfer procedure involves taking fat from one area of your body (such as your abdomen or thighs) and then injecting it into your lips. A fat transfer lip augmentation surgery can last several years or longer.
The fat transfer procedure is great for those who are uneasy about injecting a foreign substance into their lips (remember that a fat transfer is injecting your body's own fat into your lips).
Some patients find that they need a second or even third fat transfer injection about six months after the first to achieve the results they desire.
Some of the fat will be reabsorbed by your body, so your lips will become less full over time, but they should remain fuller than they were before the procedure.
Temporary fillers are just that: temporary. Fillers tend to last for about three to six months and will require that you visit our Chic la Vie Med Spa regularly if you wish to maintain fullness in your lips.
You may have heard of some of the more popular temporary lip fillers Las Vegas, such as Restylane Silk and Juvederm Las Vegas, which are hyaluronic acid dermal fillers injected directly into your lips.
The procedure is quick and you will see results immediately. You also will be able to return to your normal daily routine shortly after your treatment.
Recovery For Lip Augmentation Procedures
Recovery time from your Nevada lip enhancement depends on the procedure performed.
You generally may return to your daily activities immediately.
Dr. Smith and his team will discuss with you and give you detailed written instructions regarding what you can and cannot do following your procedure.
Is Nevada Lip Augmentation For You?
Many people find great satisfaction with their lip enhancement Las Vegas results and any of the procedures described above provide excellent results.
Dr. Smith or his trained medical staff at Chic la Vie will discuss your options with you at length to help you decide which procedure is best for your goals and circumstances but the final decision always is yours to make.
Appointments can be made by calling 702-838-2455. For patients who live a long distance from Las Vegas, online consultations are available.