What Women Who Criticize Plastic Surgery Don't See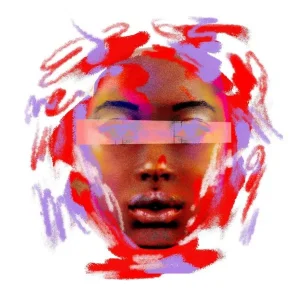 (Reposted from the New York Times)
Theoretically, young black people have embraced the "body positivity" philosophy, which promotes self-love and acceptance of one's "natural" looks. I wish there were a more widespread movement that accepted all types of bodies in addition to criticizing unattainable beauty standards. Women who uphold the status quo have co-opted it by encouraging women only to have conventionally beautiful bodies and controlling how they can achieve them.
It may be surprising, but the body positivity movement's dominant conversation is not about hair but plastic surgery. It has become popular among black millennials. Some individuals even seek out illegal options or travel abroad for their operations to save money.
There are two factions in this conversation. Women like Cardi B, who is open about undergoing operations to achieve exaggerated hourglass proportions, are on the one hand. The black Instagram beauty elite, Blac Chyna, Amber Rose, and Summer Walker, all acknowledged having surgical procedures in some way or another. Plastic surgery, formerly the domain of affluent white women who wanted to conceal their operations, is now a trend among black millennials.
Conversely, the much louder ones are those adamant that women should have only "natural" bodies. This camp has co-opted body-positive language to degrade women, including Cardi B. People turn to cosmetic surgery for hourglass figures. #TeamNatural members assert that reality TV personality Angela Simmons and the rappers Megan Thee Stallion and Doja Cat are referred to as "natural" and possess ideal bodies